I managed to dress her for our doll club meeting>>
Posted by VeraS
on January 30, 2023, 5:21 pm, in reply to "Oh now I know why I donít dress the girls in Pas de Deux! Does the bow>>"
It only took 45 minutes of looking up photos online to see how it looked, asking here, putting the lengths of fabric this way and that before I finally decided it was OK to go.
Here she is at the "show and tell" table.
I must admit, I do love this gown, especially in this color. And yes, I have both colors.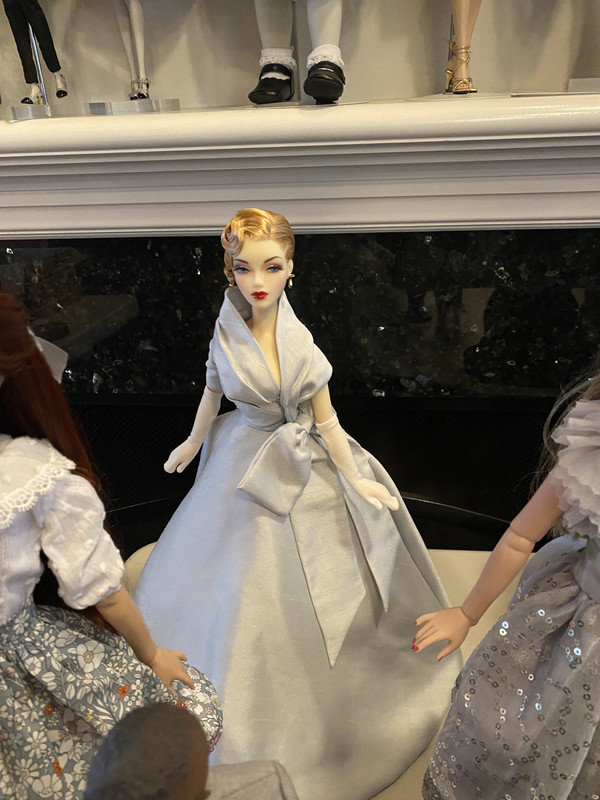 ---