Not theme - well, how about C for Chicago (History Museum)>>>
Posted by Kay in Chgo
on January 19, 2023, 3:10 pm
Last Friday I took some me-time and saw Treasured Ten. This exhibit featured 5 designers working in the 70s and 80s whose outfits had never been shown at the museum.
There are two outfits per designer, shown in alphabetical order -

Barbara Bates, both suits 1988: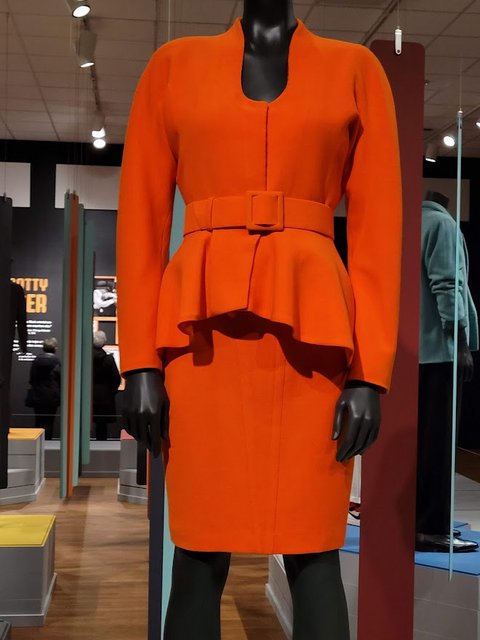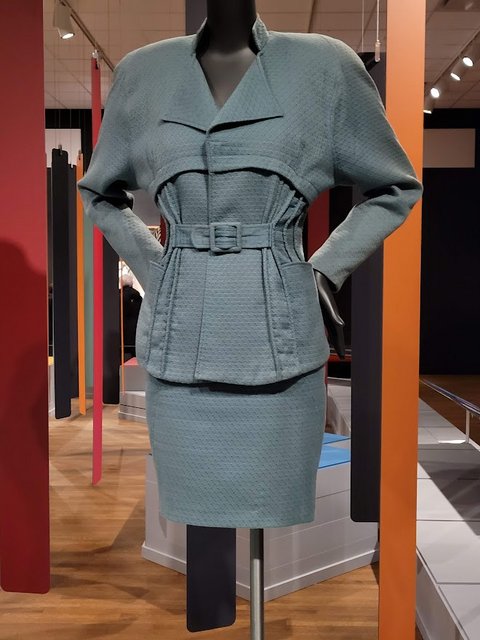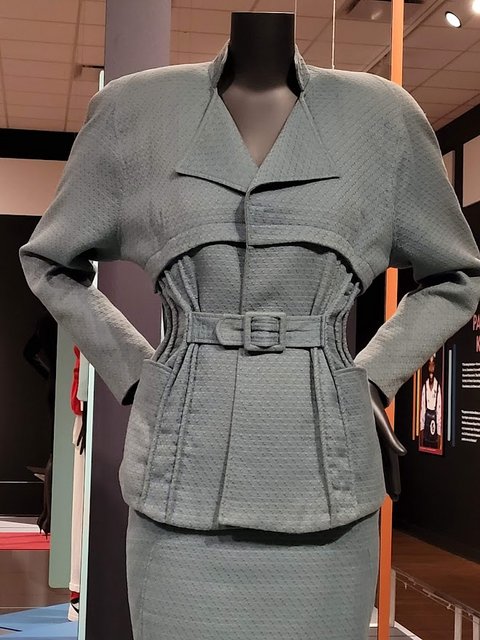 Stephen Burrows,
1973: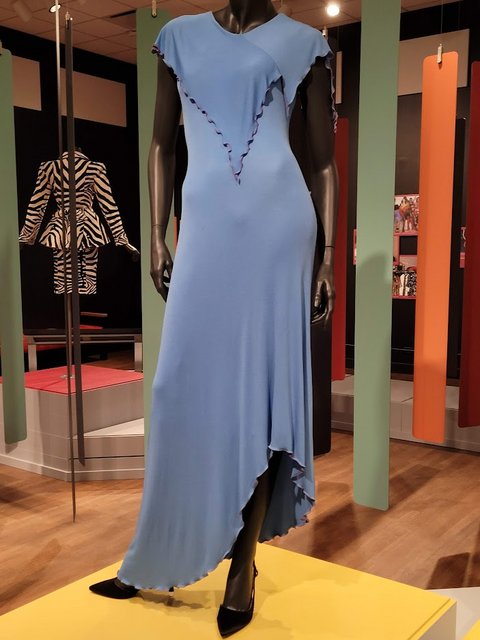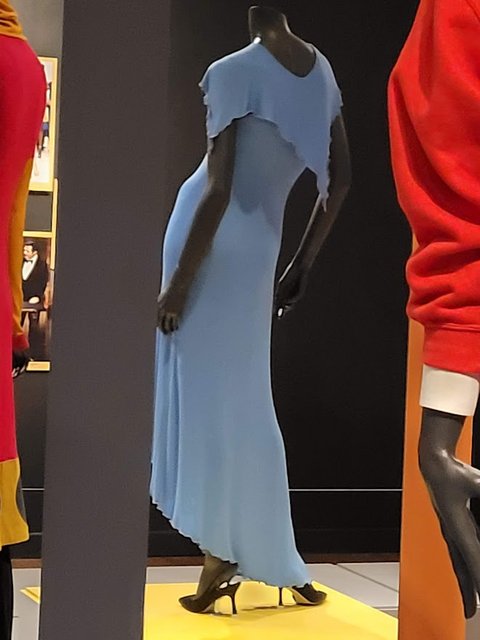 1970: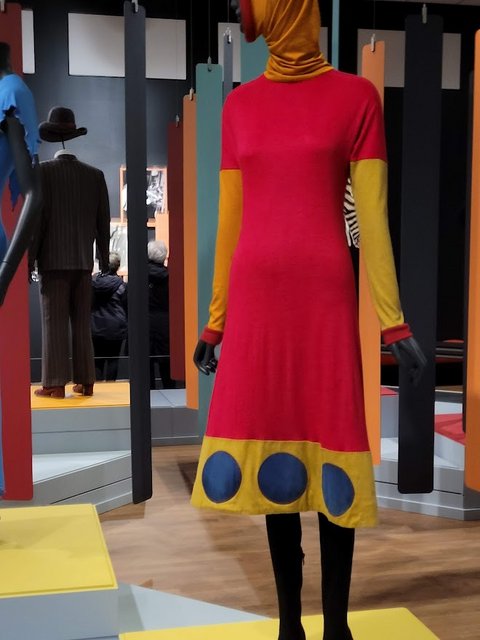 CHM picture: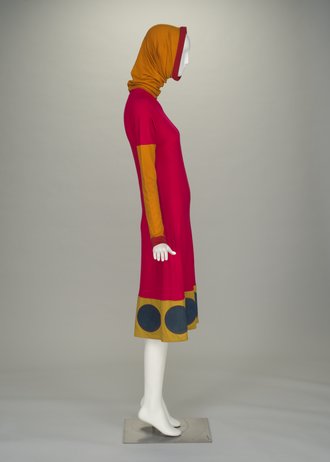 Patrick Kelly,
1988: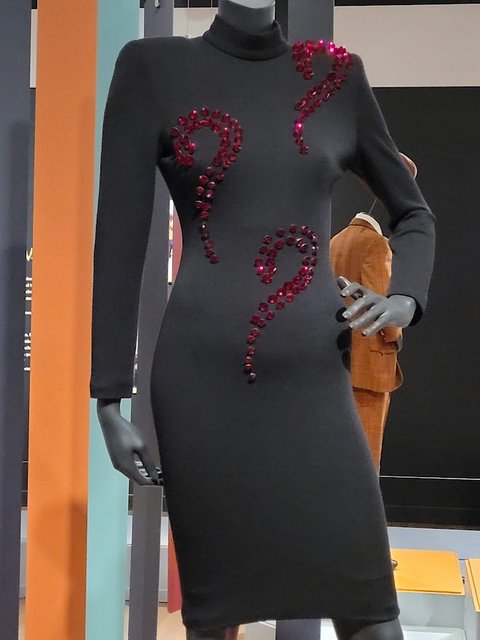 1989: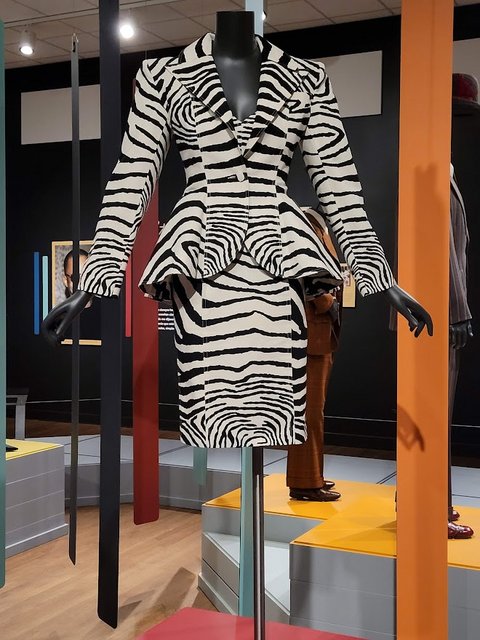 CHM picture of dress underneath: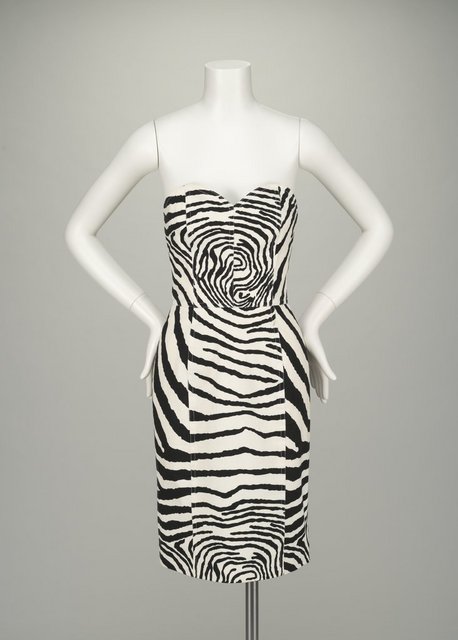 Scotty Piper,
1970: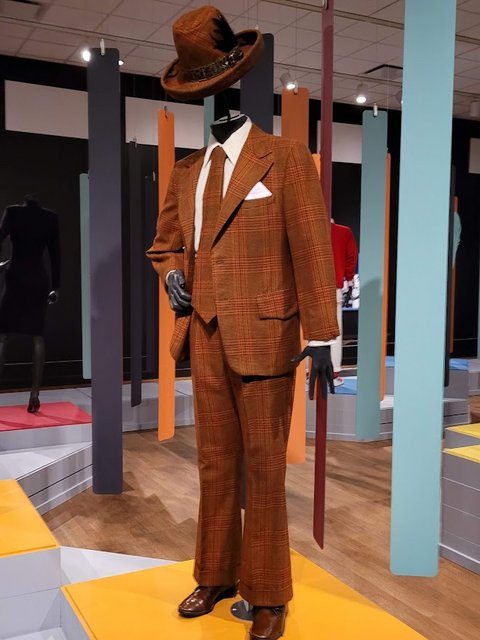 1973:



Willi Smith,
1985: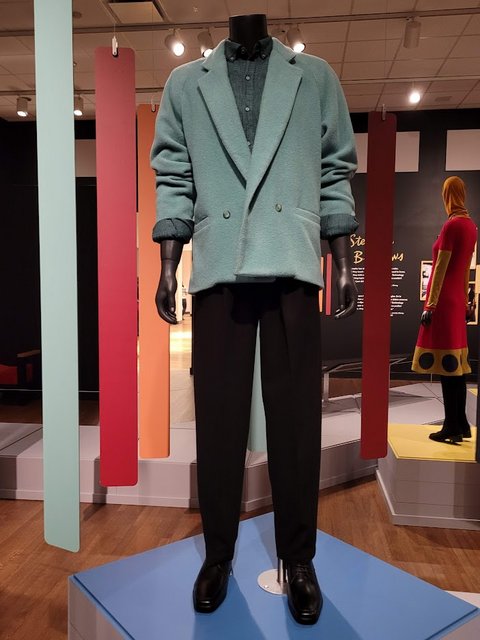 1987: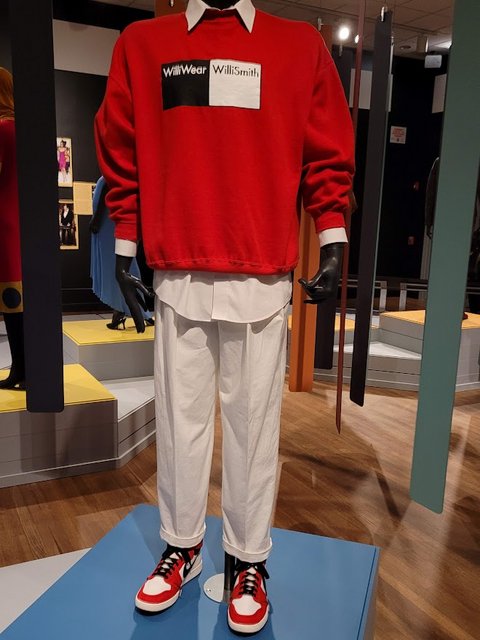 Barbara Bates is a self-taught Chicago designer.

Stephen Burrows is a designer based in New York City. He was one of the five American fashion designers chosen to showcase their work at the historical fashion show billed as divertissement ŕ Včrsailles, held on November 28, 1973, more well-known as The Battle of Versailles Fashion Show. The other Americans were: Bill Blass, Oscar de la Renta, Anne Klein and Halston.

Patrick Kelly was the first American to be admitted to the Chambre Syndicale du Pręt-ŕ-Porter, which governs the French ready-to-wear industry. Kelly's signature use of playful buttons referenced the mismatched buttons his grandmother (his muse) used to mend his family's clothing. The question-mark dress was made a number of times including a red one for Bette Davis for her last appearance on the Tonight Show

Scotty Piper was known as a Charleston and soft-shoe dancer before becoming a messenger for the original "Dancing Tailor" here in Chicago. He took over the title for himself making suits for celebrities such as Nat "King" Cole and Count Basie as well as being the go-to guy for young men's graduation suits.

Willi Smith was one of the first American designers to create clothing inspired by and for everyday people and what they wore on city streets – making his sportswear a bridge to commercial streetwear. His WilliWear company was one of the first to create menswear and womenswear under the same label. A little fun fact - Smith designed the suits for Edwin Schlossberg and his groomsmen when he married Caroline Kennedy, in 1986.
---