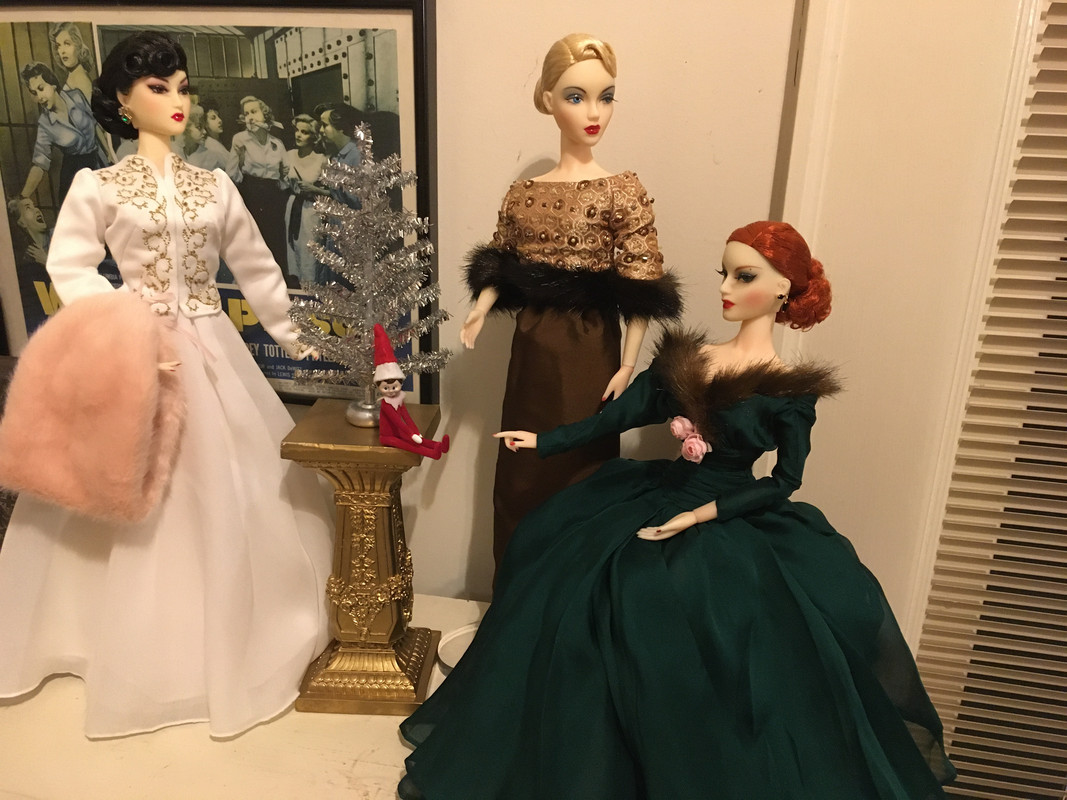 Madra asks, do you see an elf also or have I had too many cocktails?
Luna in Smash Up and Ilaria wig
Gene in Whisky River and JS wig
Madra in The Color of Money and JS wig
Mini Elf on a Shelf
Scott G gave me the adorable silver tinsel tree and Larry and Darin the gold stand. All together it looks like a very swanky affair.