The dining table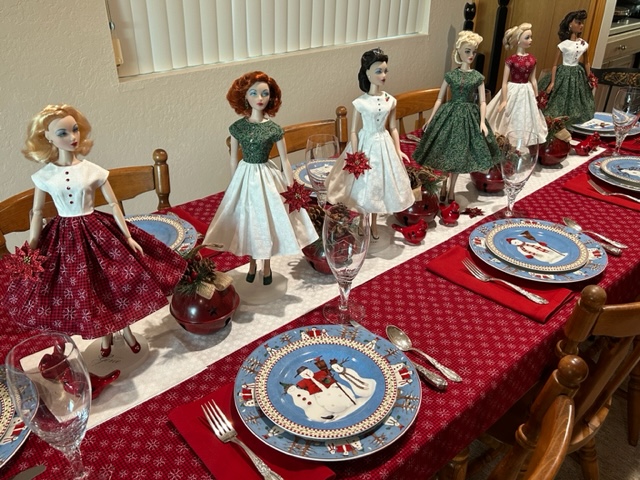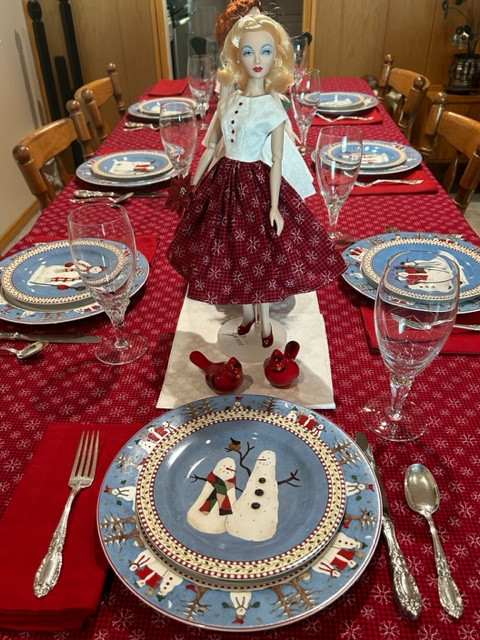 Everyone received Christmas ornaments.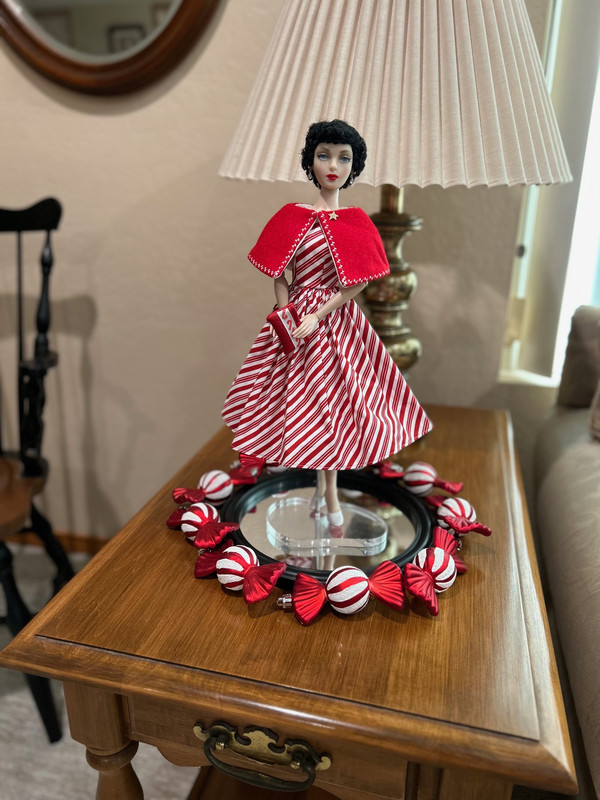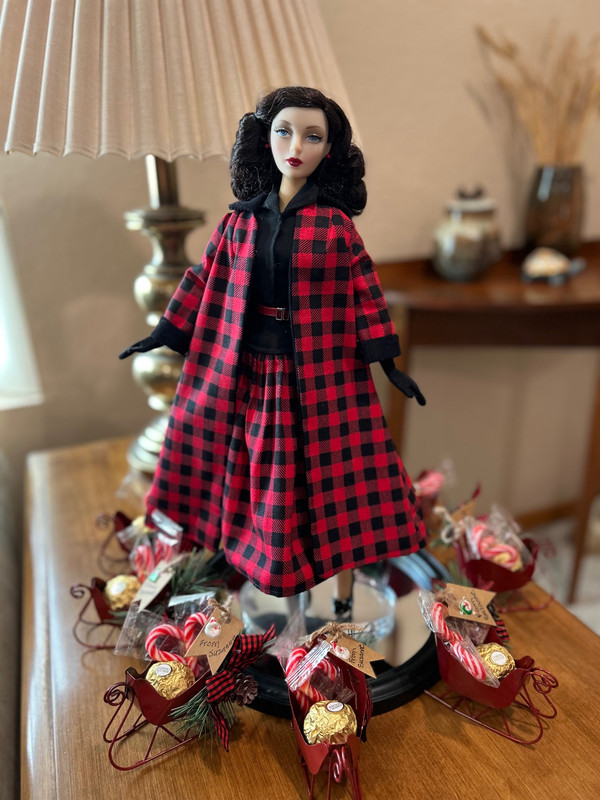 I asked my guests to bring a small gift for each person. Christmas bags were labeled with everyone's name. As my guest arrived, they place their items in the bag. Later we opened these together. It was just like Christmas morning!
These were the items in my bag!!!!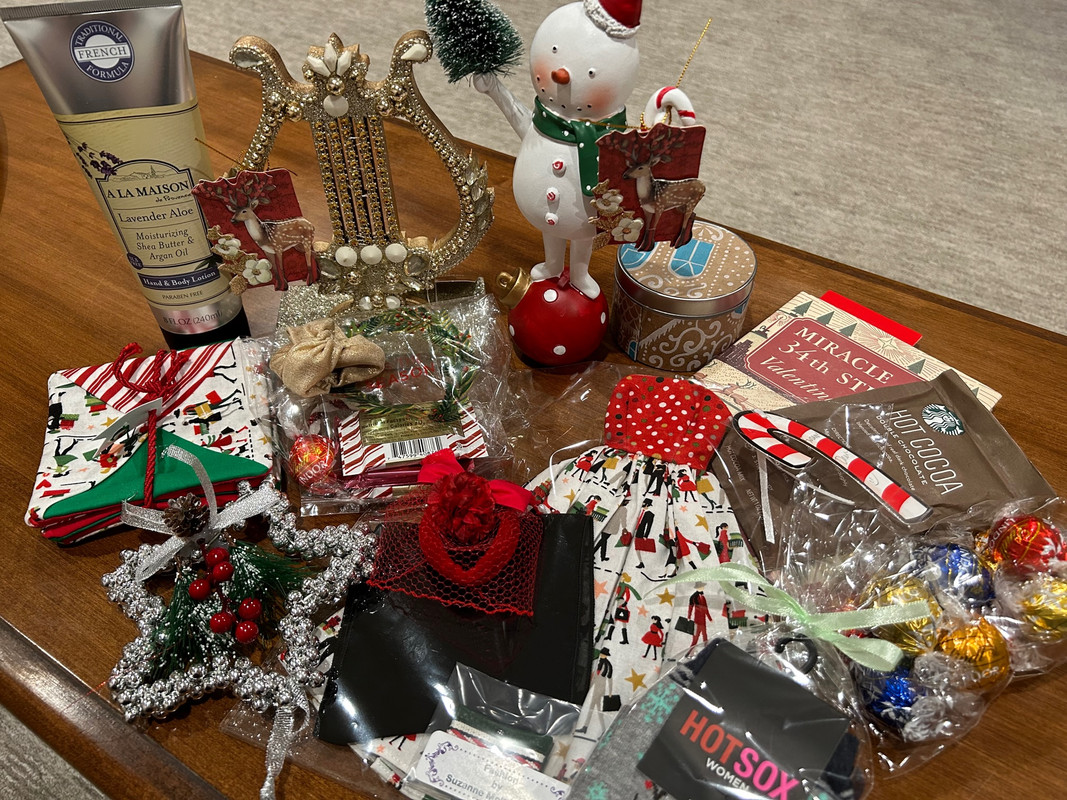 Everyone brought dolls to share. We had a wonderful variety!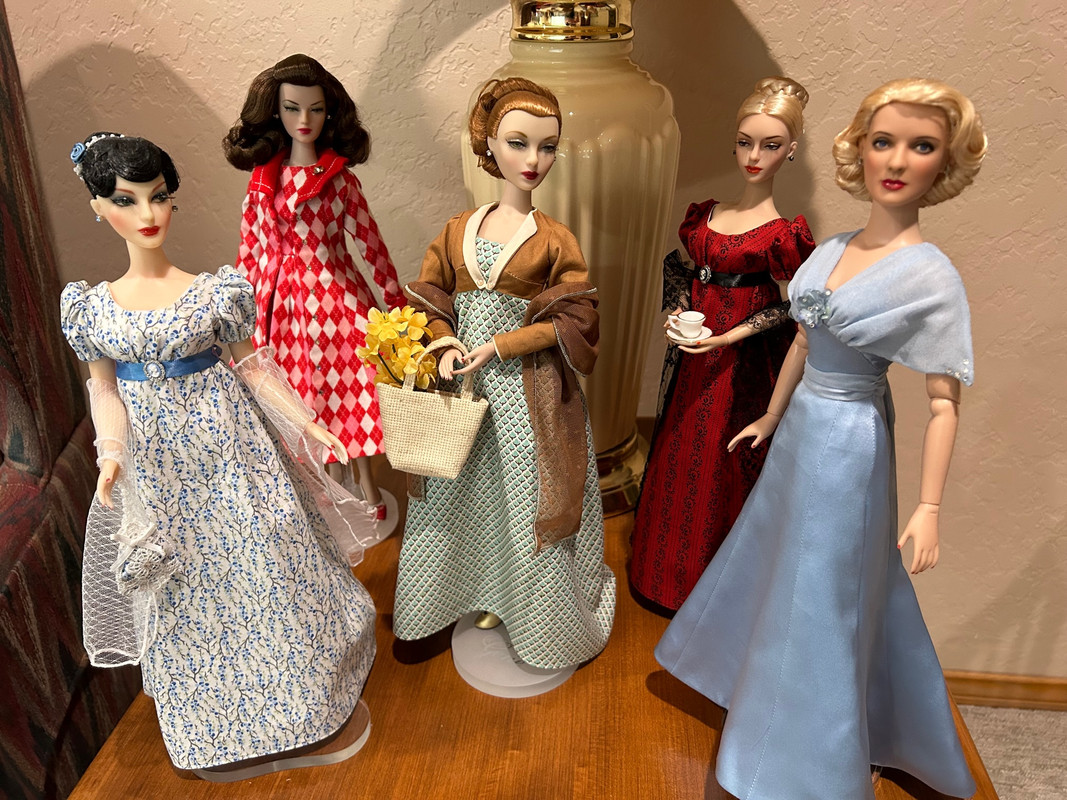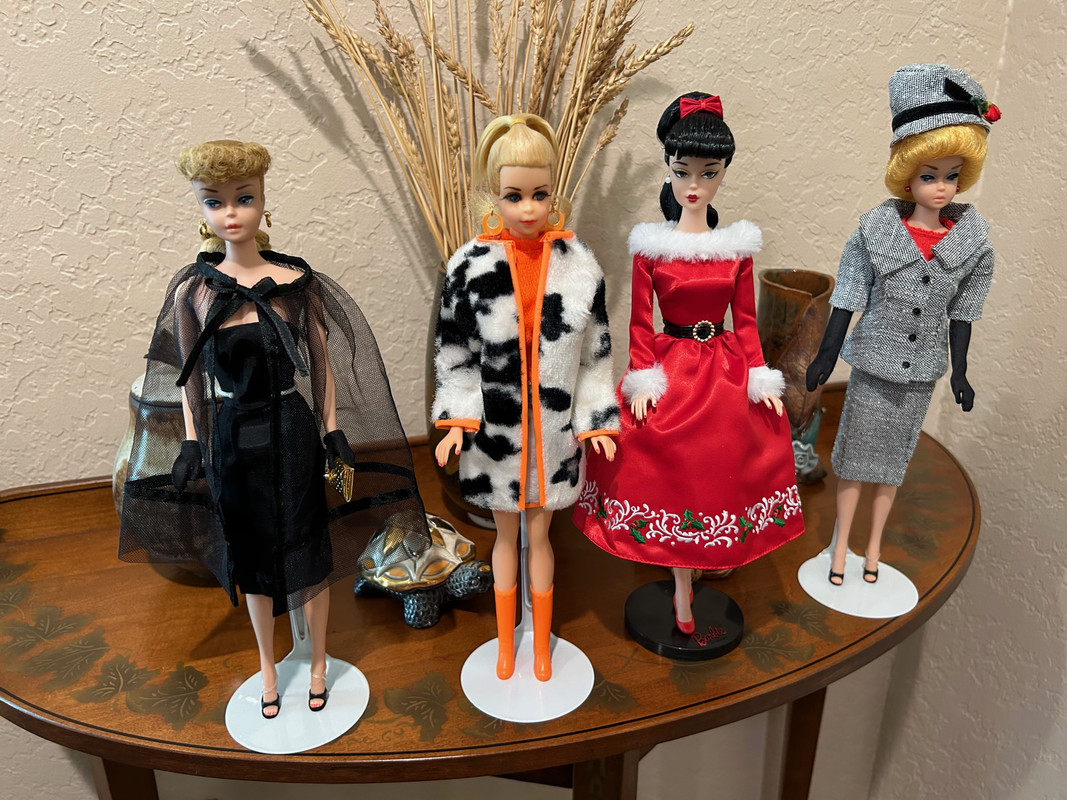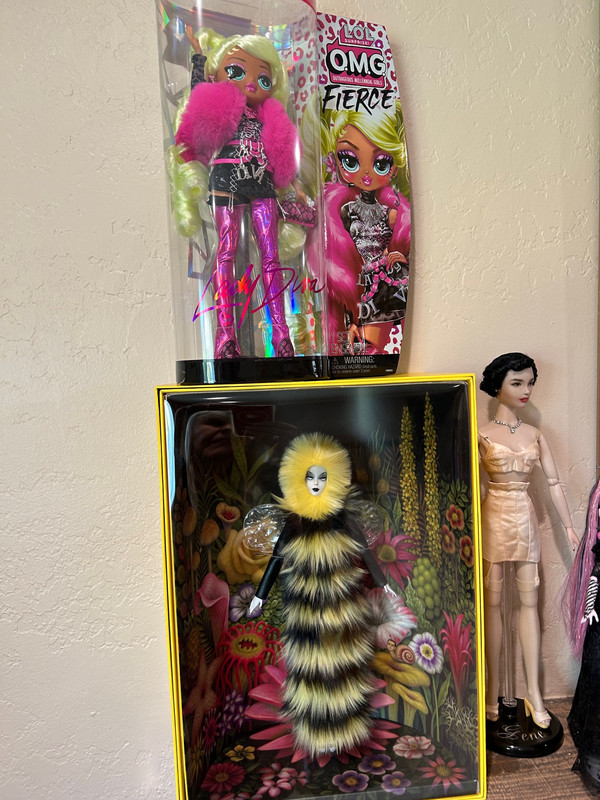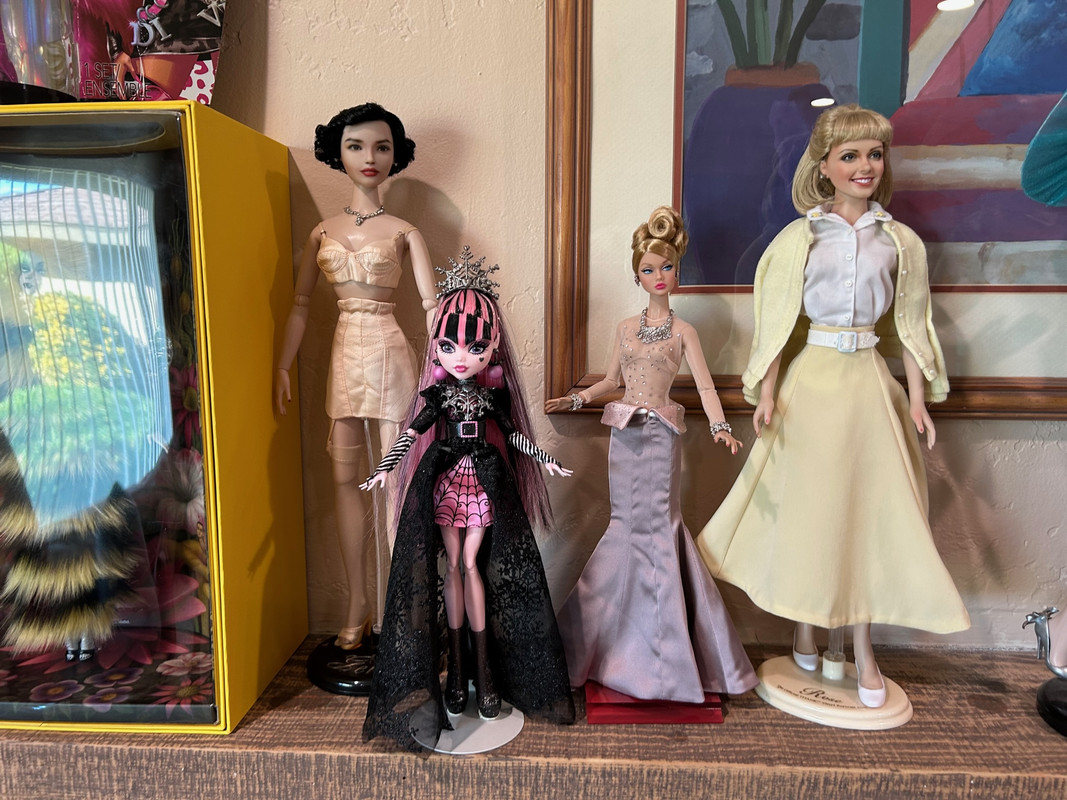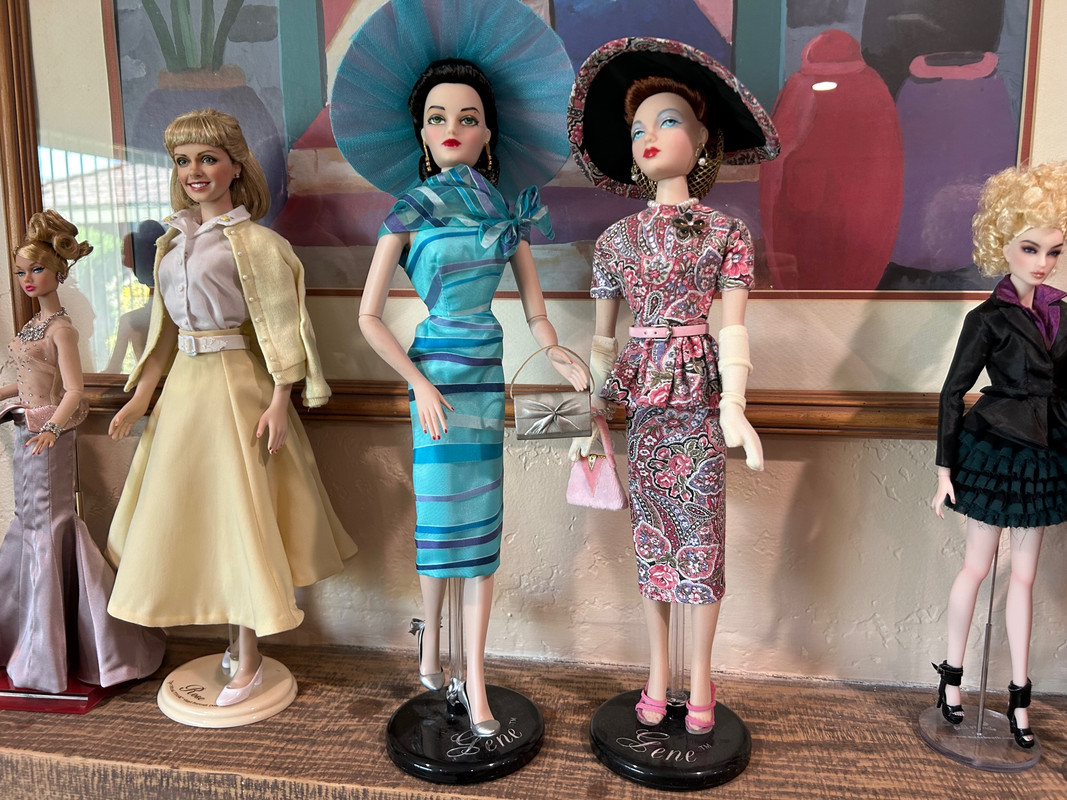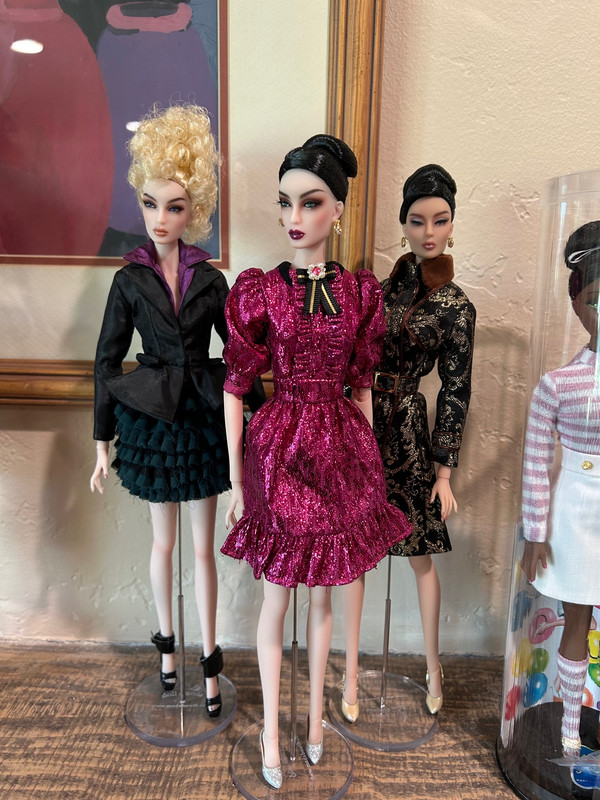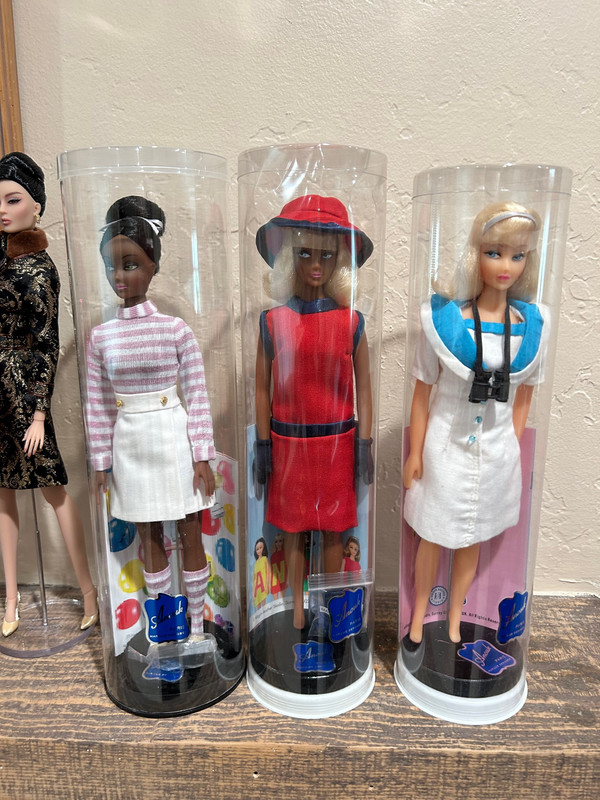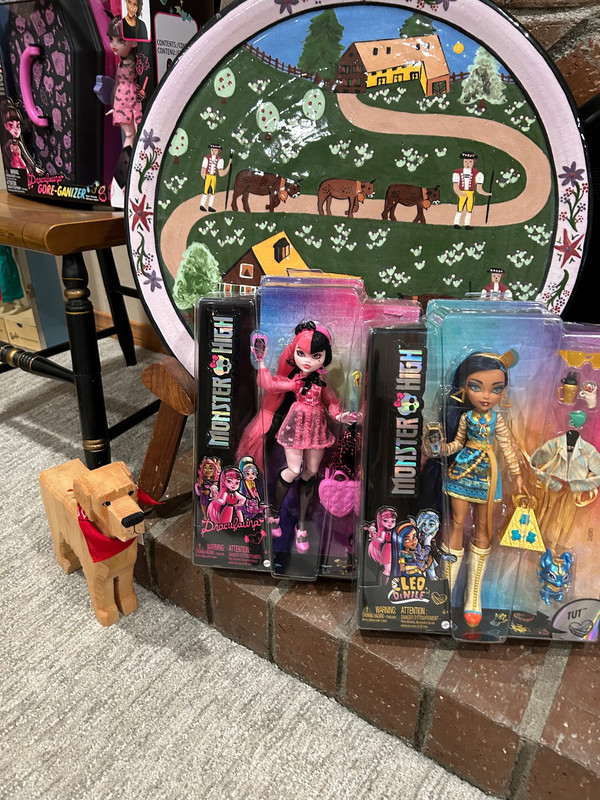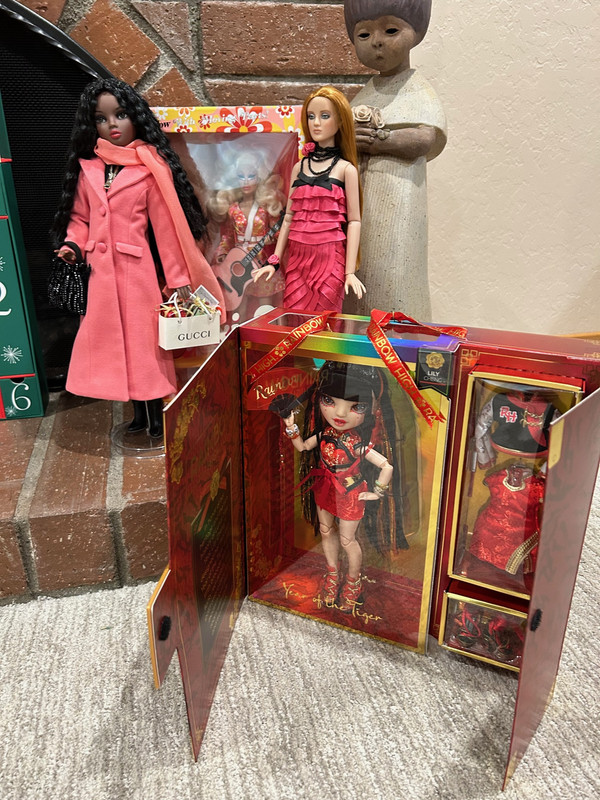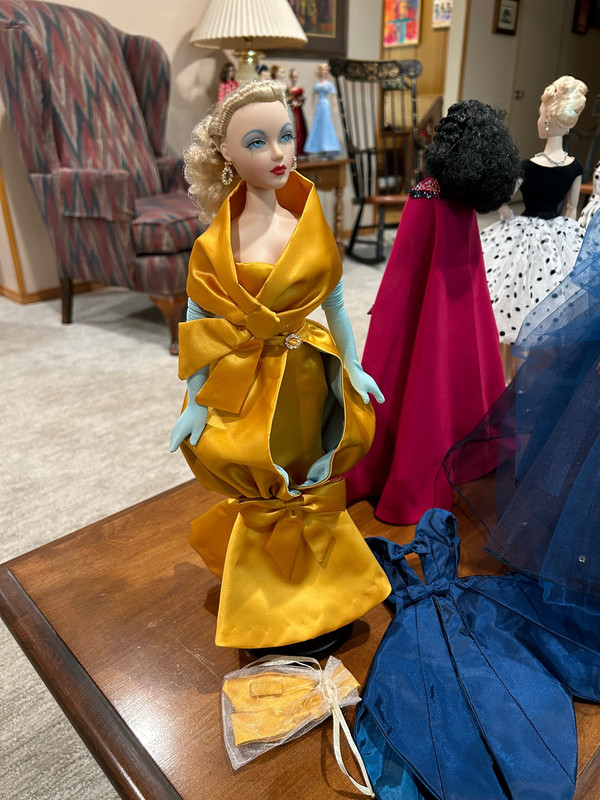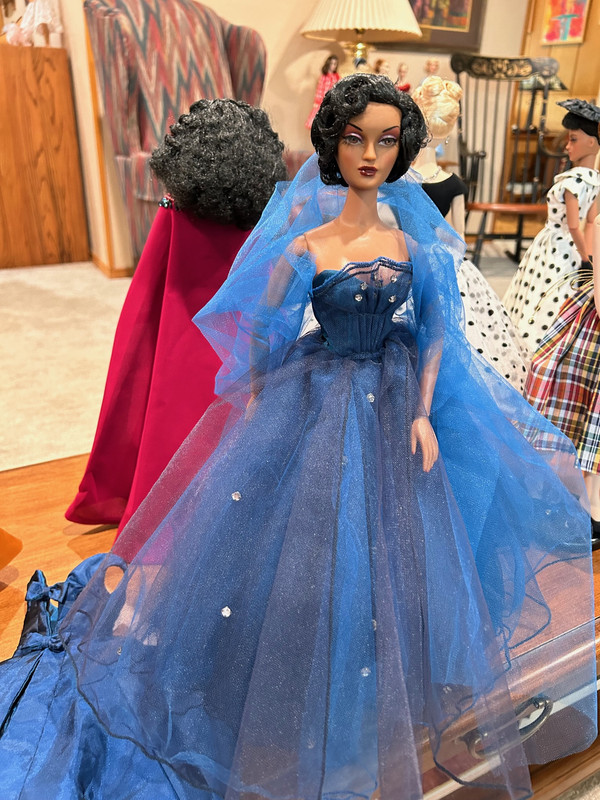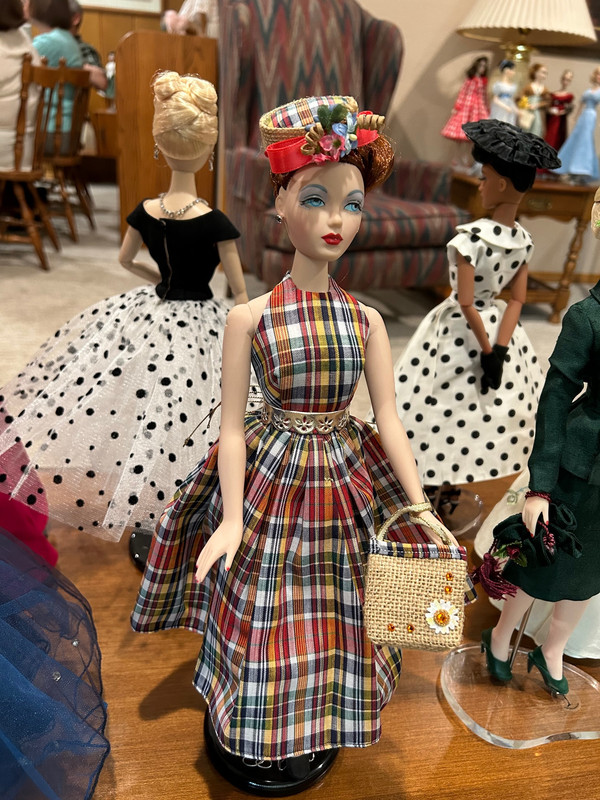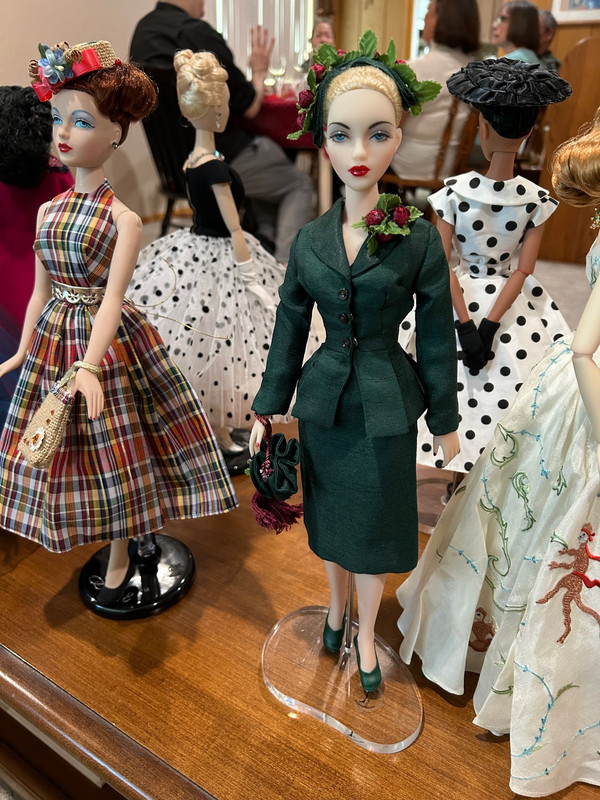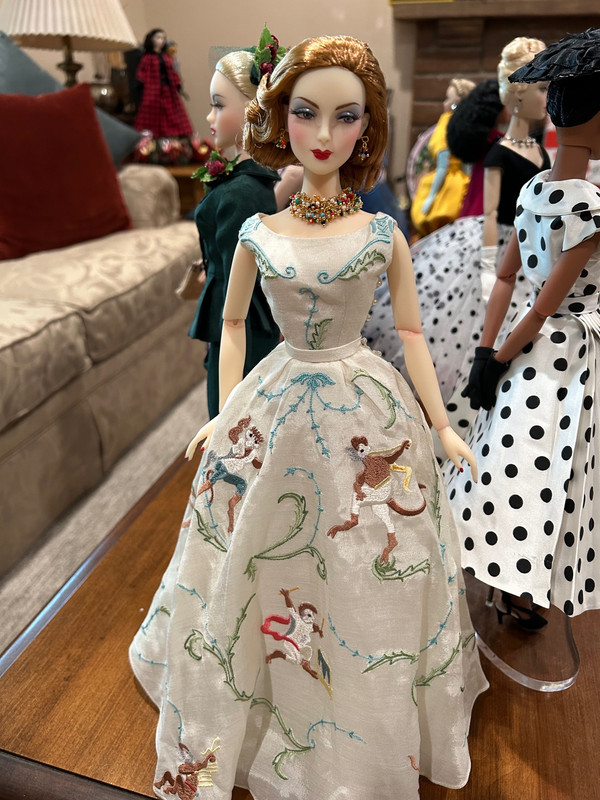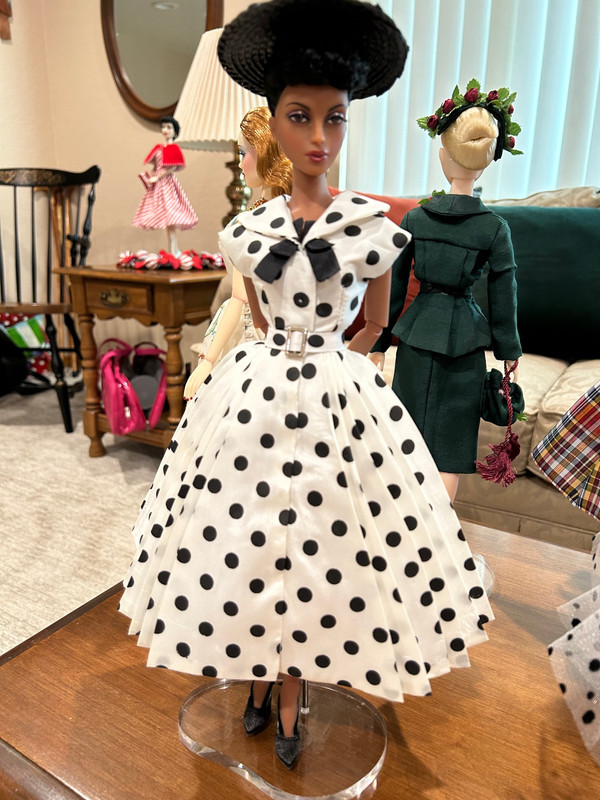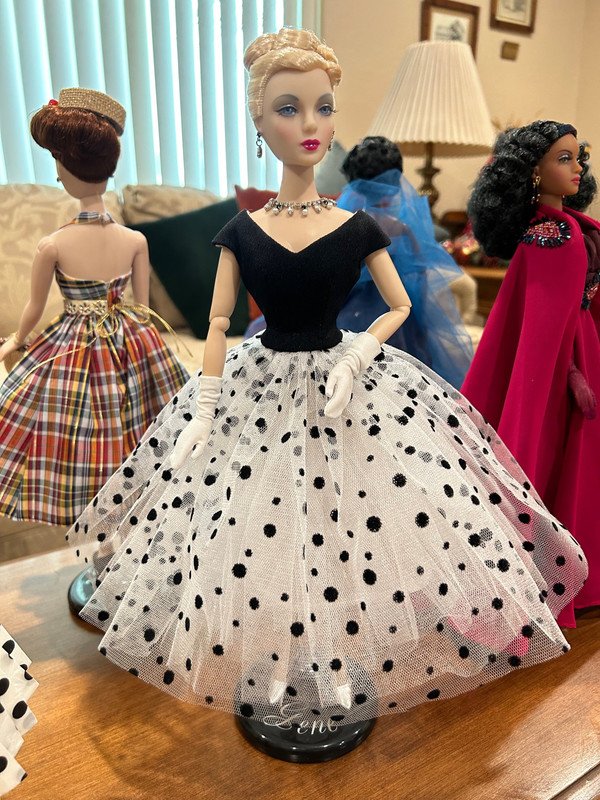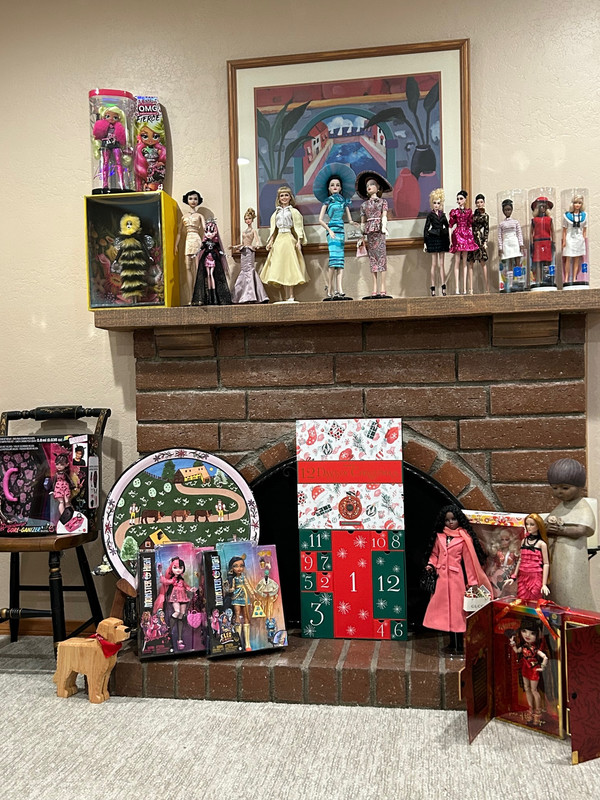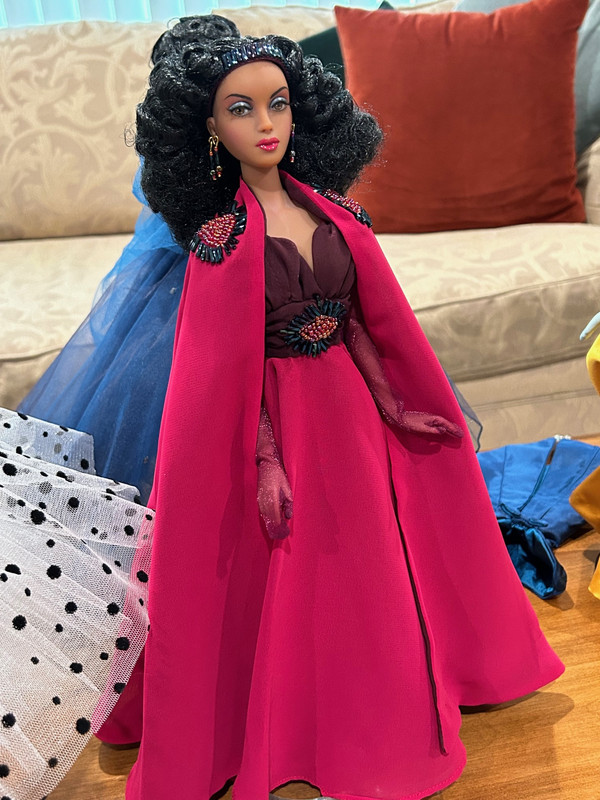 I made a holiday fashion for our dolls.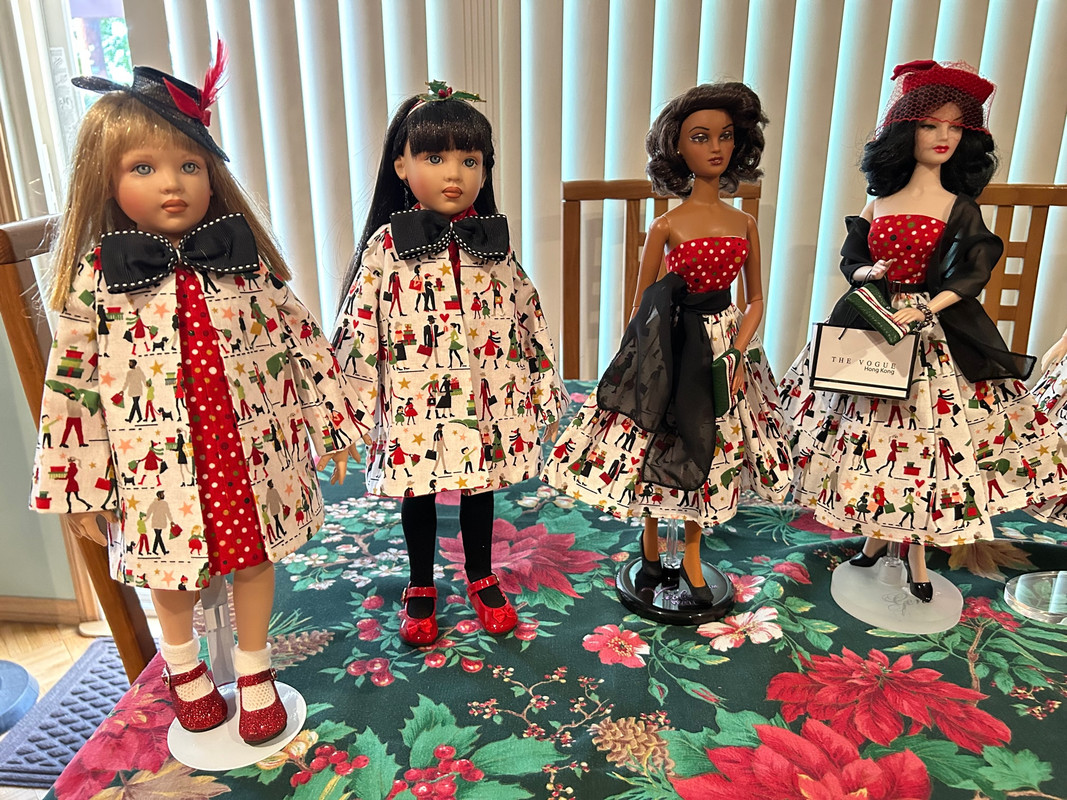 Our brunch included a fruit salad, deviled eggs, pastries from a wonderful local bakery, a chicken pasta salad, a Tater Tot Breakfast Casserole, and a Baked French Toast Casserole,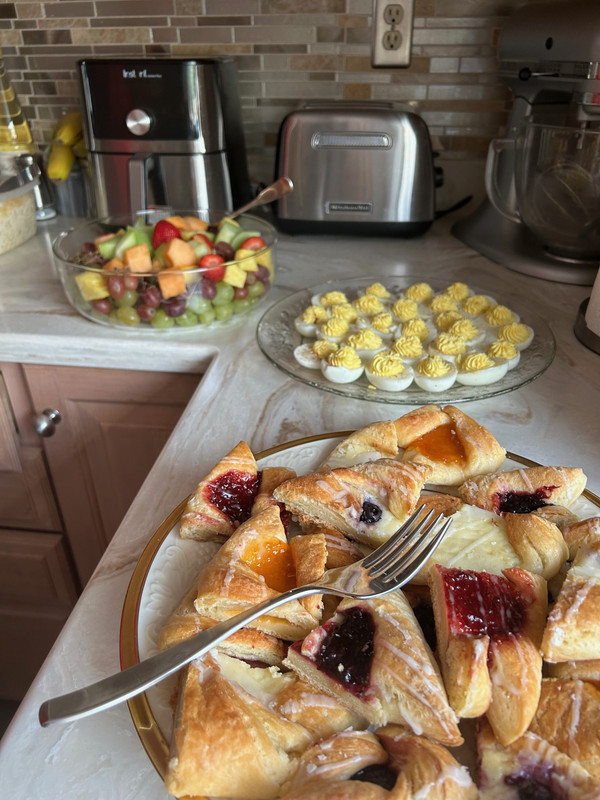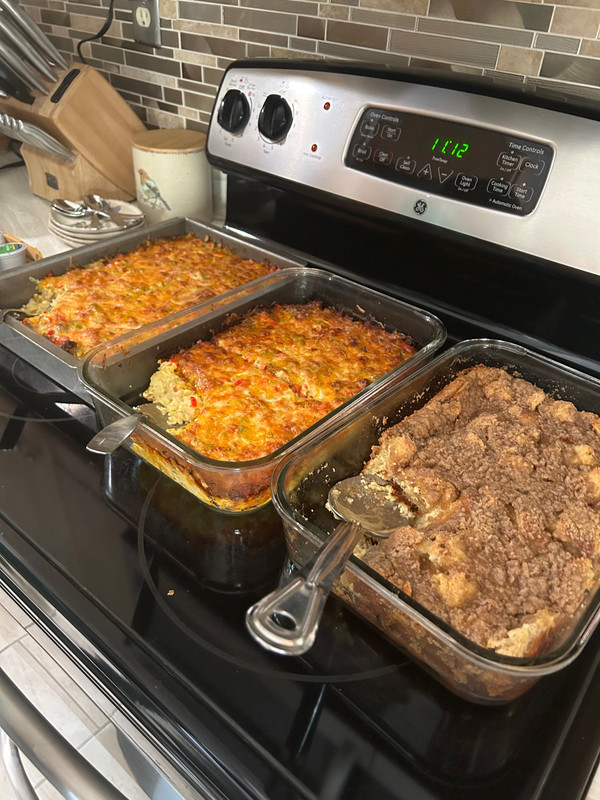 It was a wonderful day!!!!