Looking back over the past two years as Covid fades slowly, I thought I would review my activity in the hope that it might stimulate others to do the same!
The covid fleet includes acquisitions (usually specific ships), kits and kit conversions, Triang conversions and scratch builds.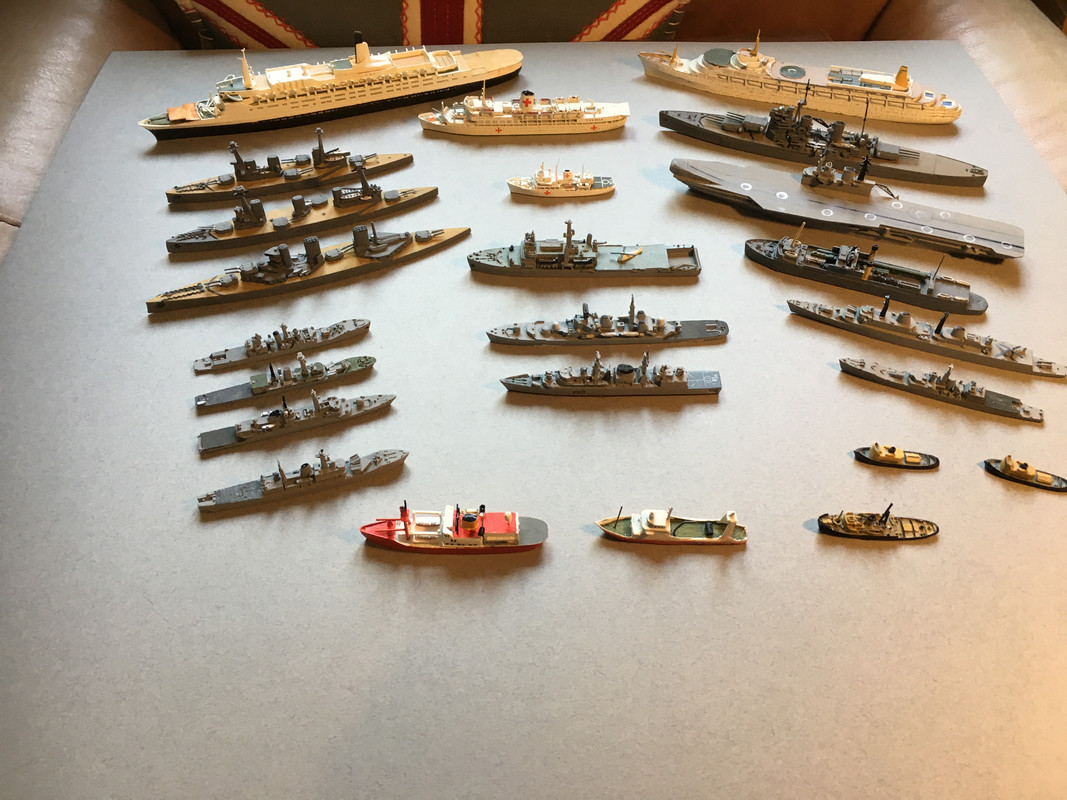 Acquisitions: Uganda, Hecla (thanks to Dave) Bristol (ebay) and Brilliant (CNC)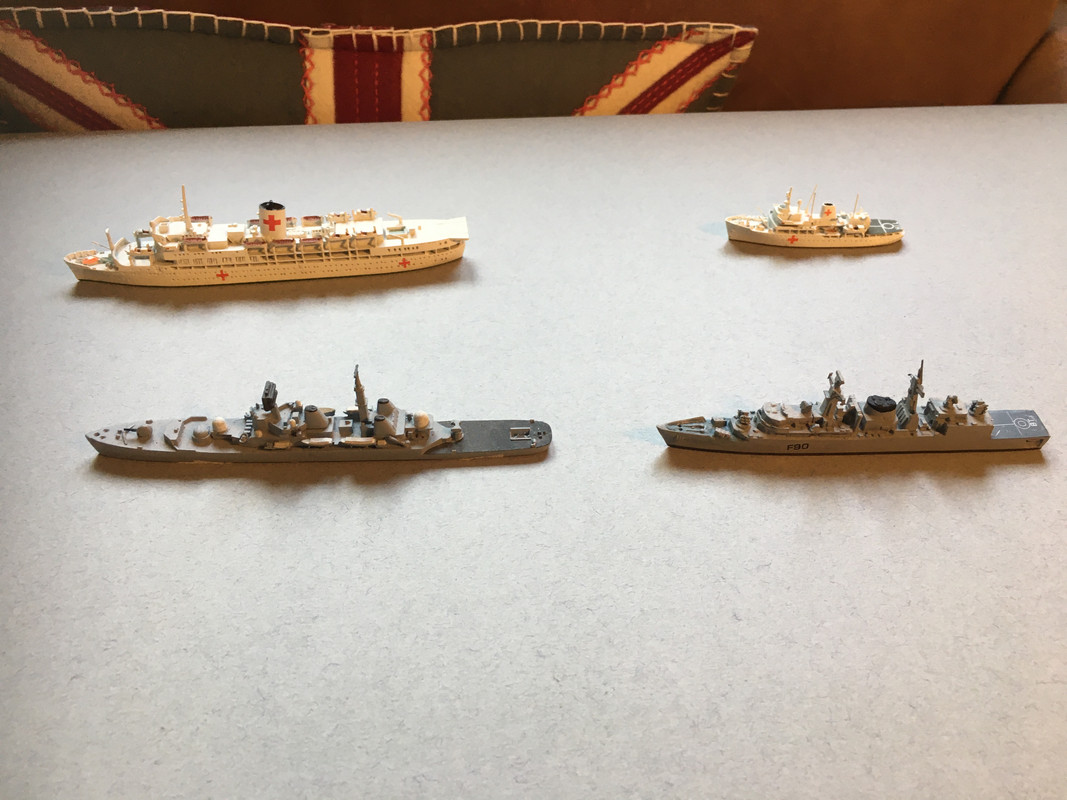 Kits Indefatiguable, Lion, Invincible (Superior) I will finish the masts soon.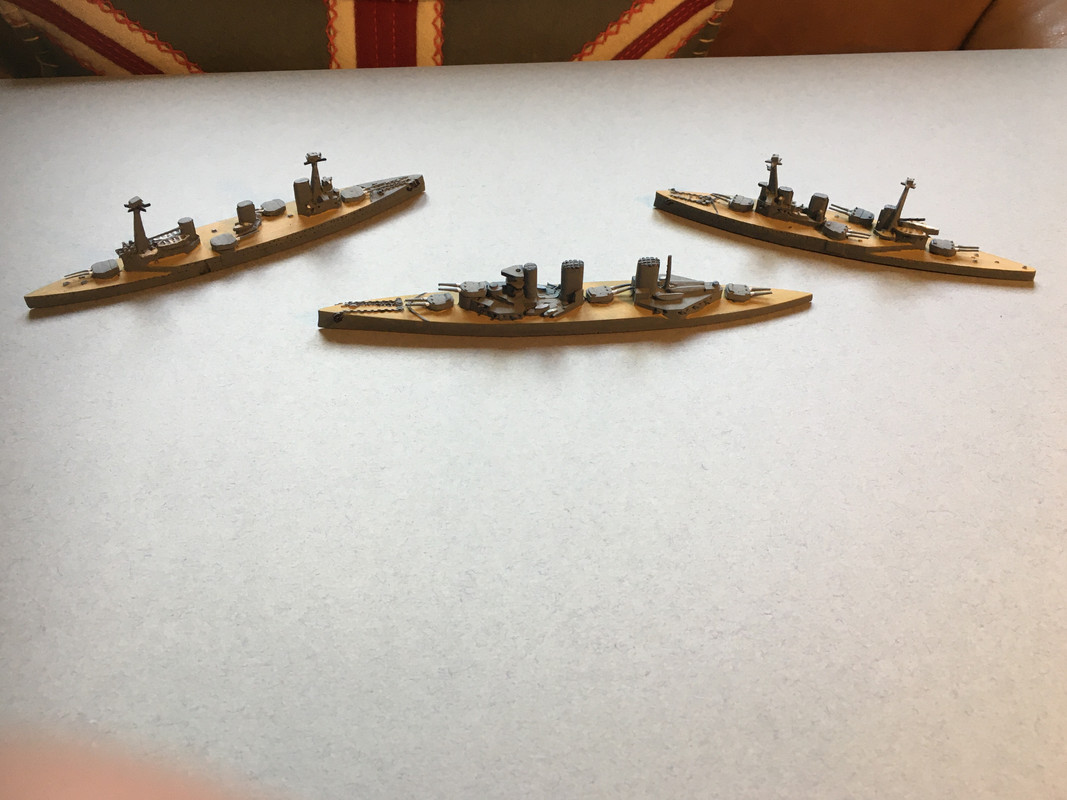 Fearless, Andromeda, Ambuscade,Argonaut and Plymouth ( Thanks Dave and Tim)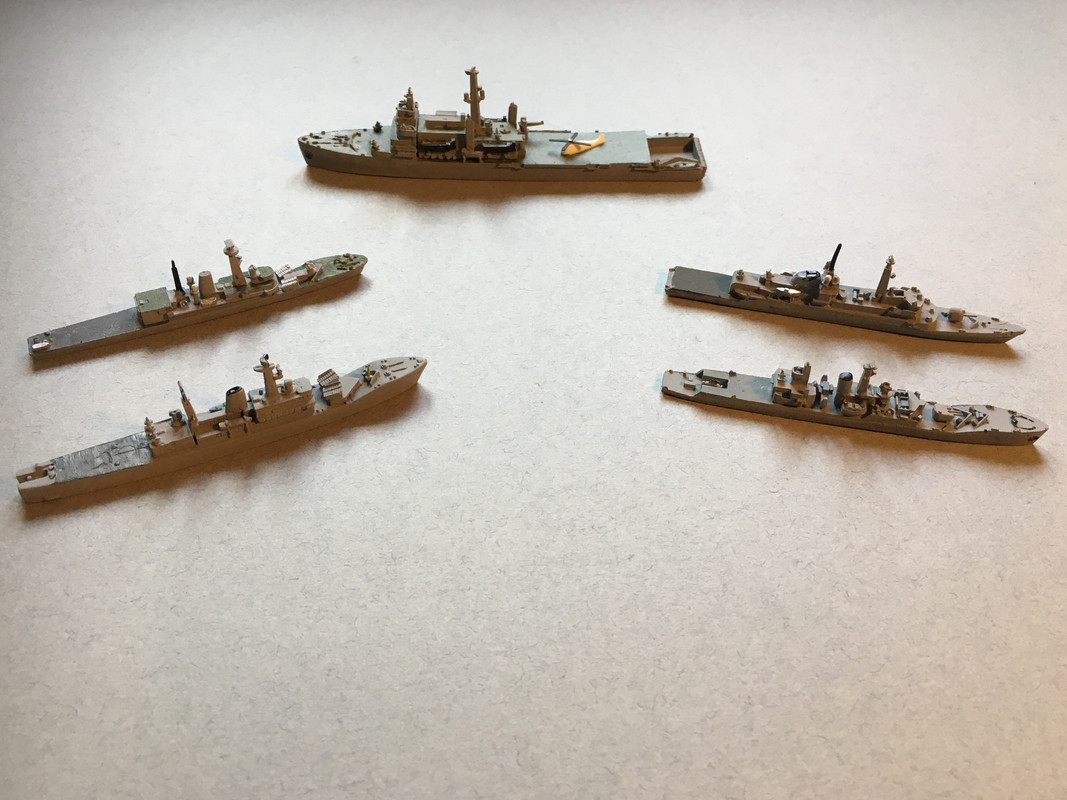 Revell conversions QEII and Lion.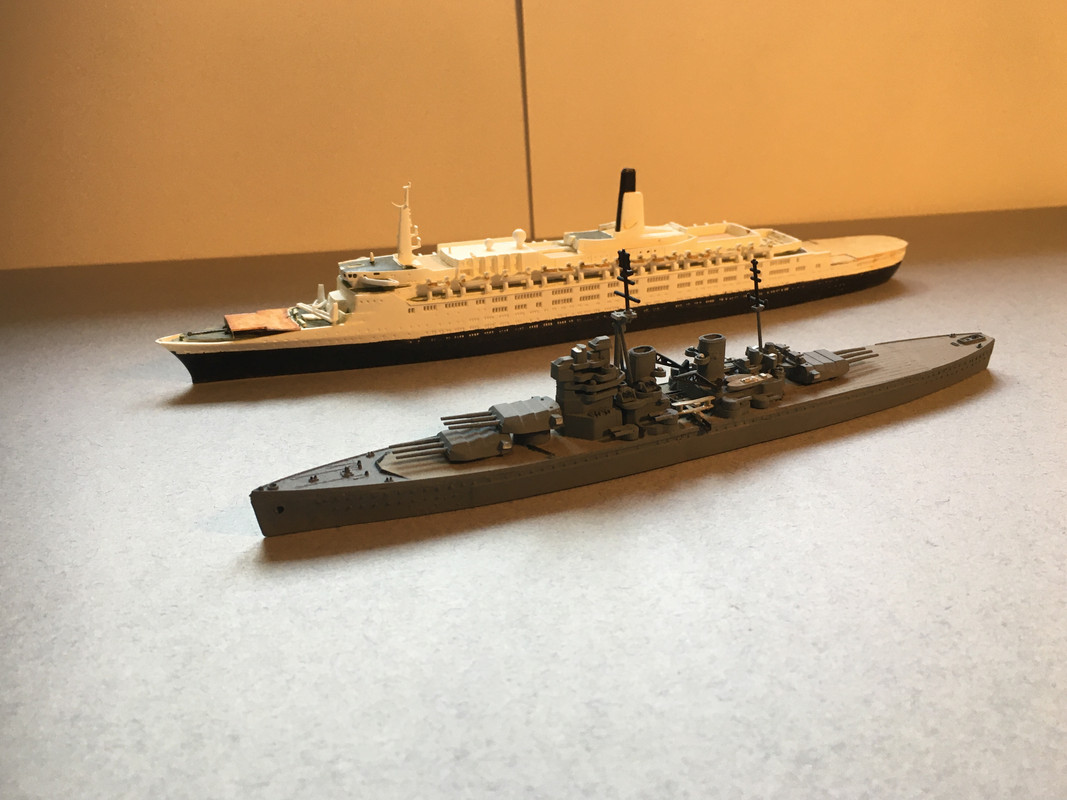 Triang conversions: Hermes (thanks for plan Kelvin) Uganda 82, Glamorgan, Train Ferry Ex Varcella, Typhoon, Yarmouth and two generic RMAS vessels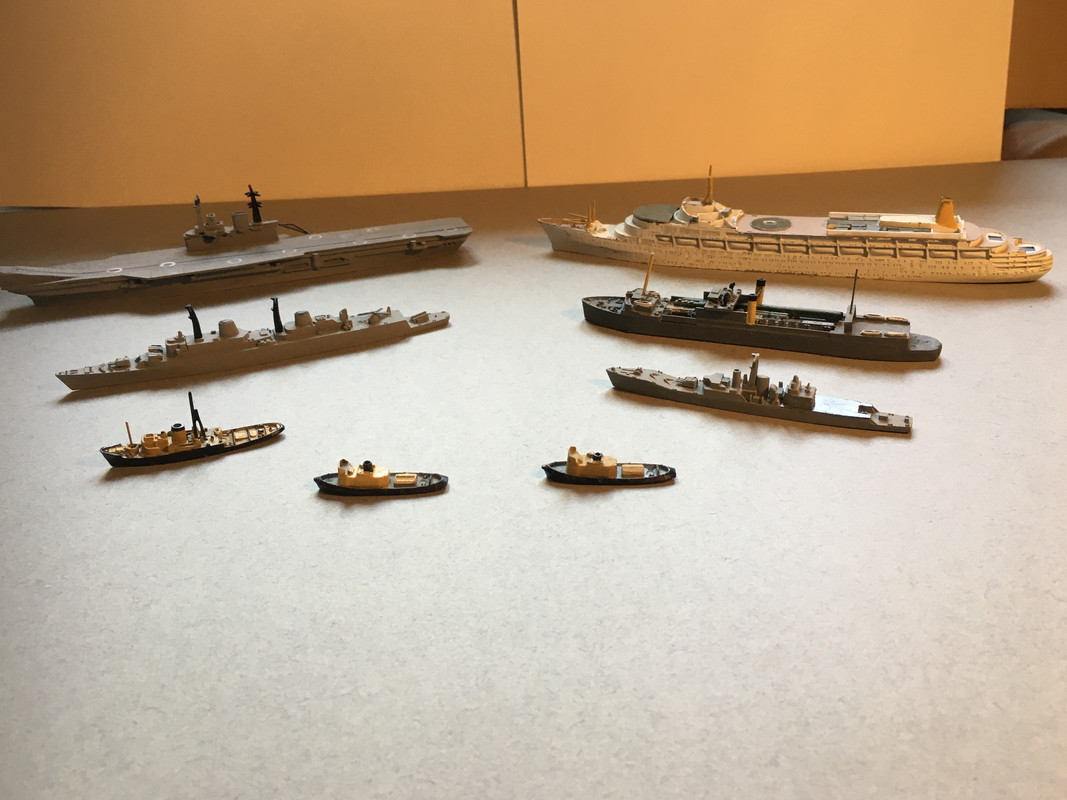 And finally two scratch builds Endurance and Cordella.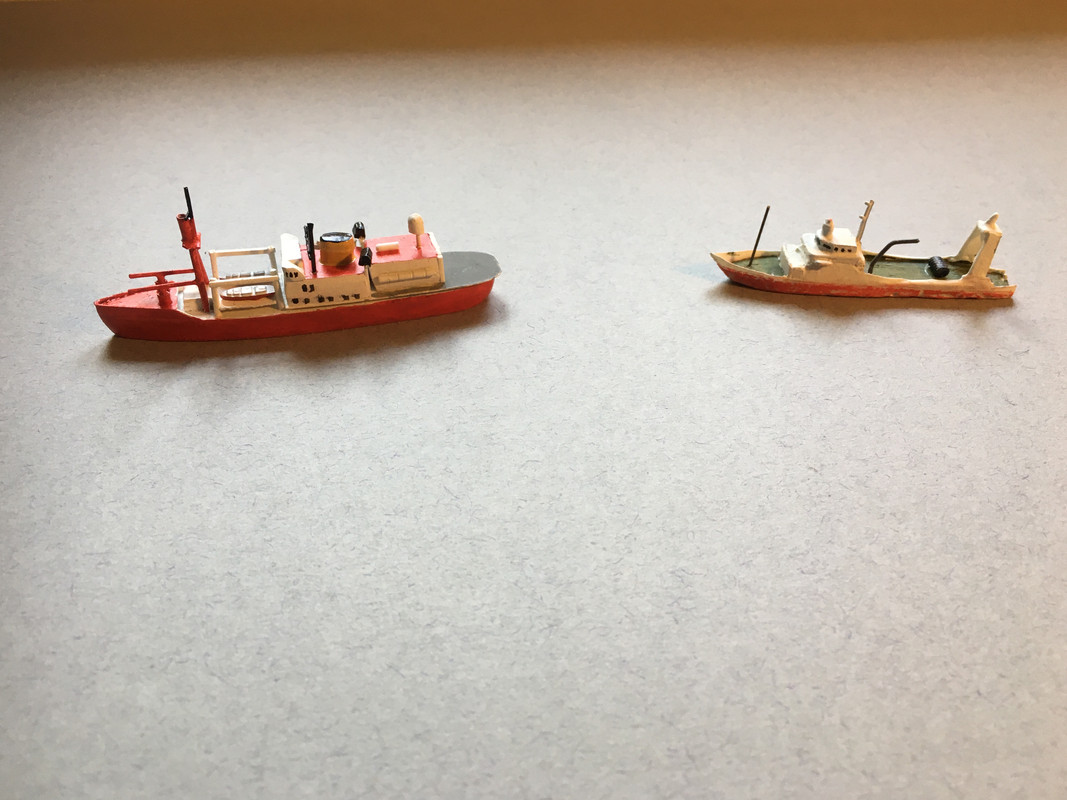 My approach is a bit chaotic mixing scales and styles and I like to think, impressionistic.
Still it has given me something to do between telephone consultations, vaccination clinics (still doing them!) and dog walks.