I will try and post some images here, having a spot of bother with Postimage this morning, not to mention bad light (yes almost stopped play!!).
First image is of two in their packets and second is one just as it was opened.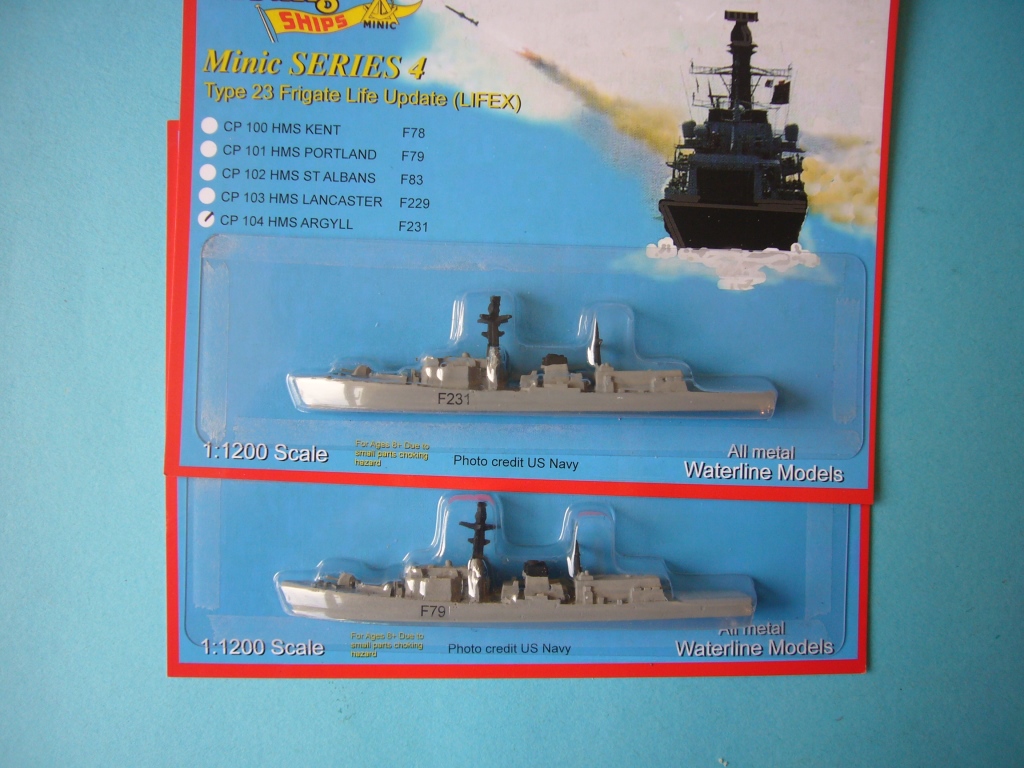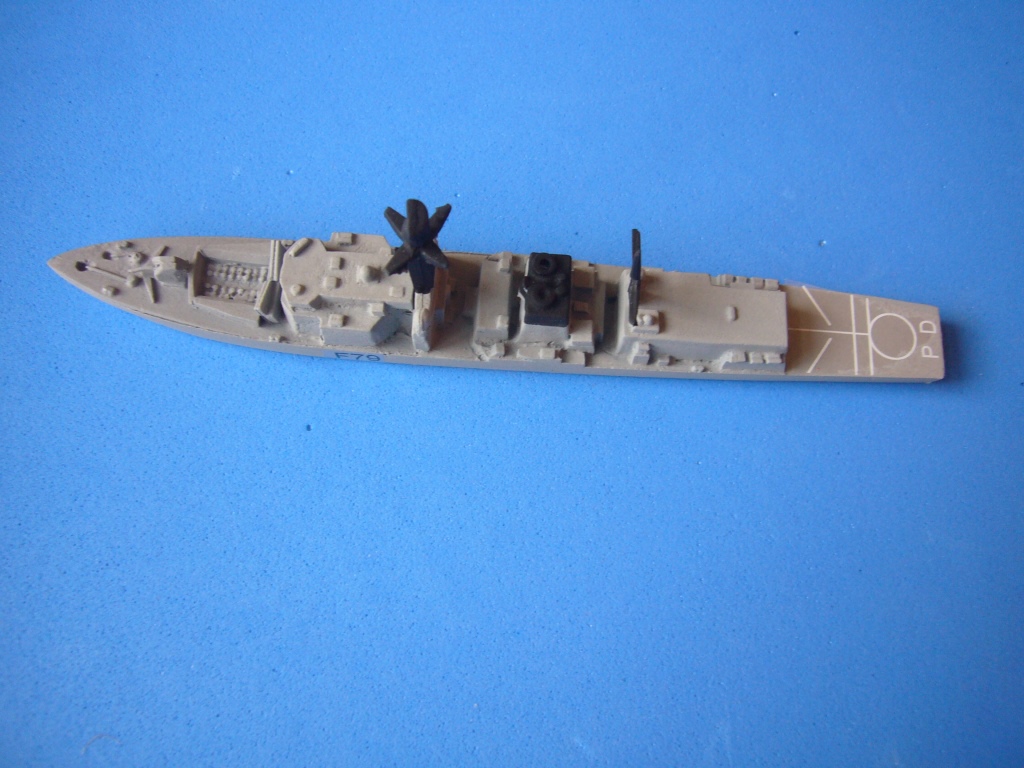 The next few as requested a Series 4 next to a Series 3 - the later version is outboard with black top to funnel, and another one around the other berth next to oil tanks. Several views.
NB;- a trick of the camera maybe, taken in bad light today and in a bit of a hurry, but the two versions are EXACTLY the same length, although they may look a little out in the overhead views.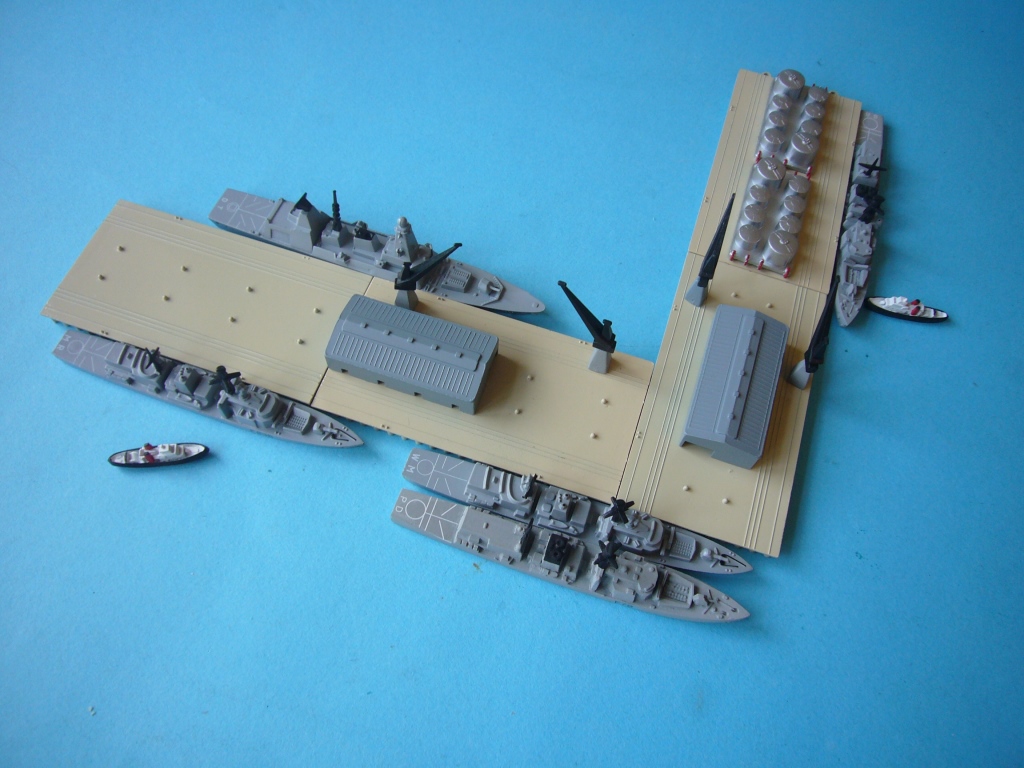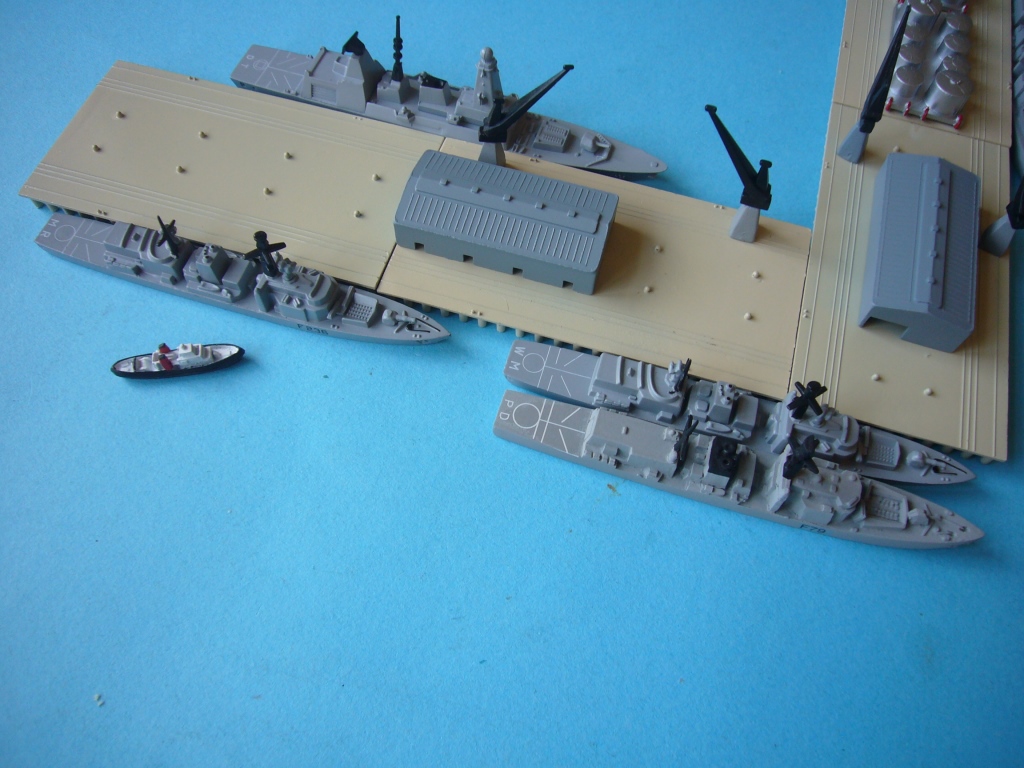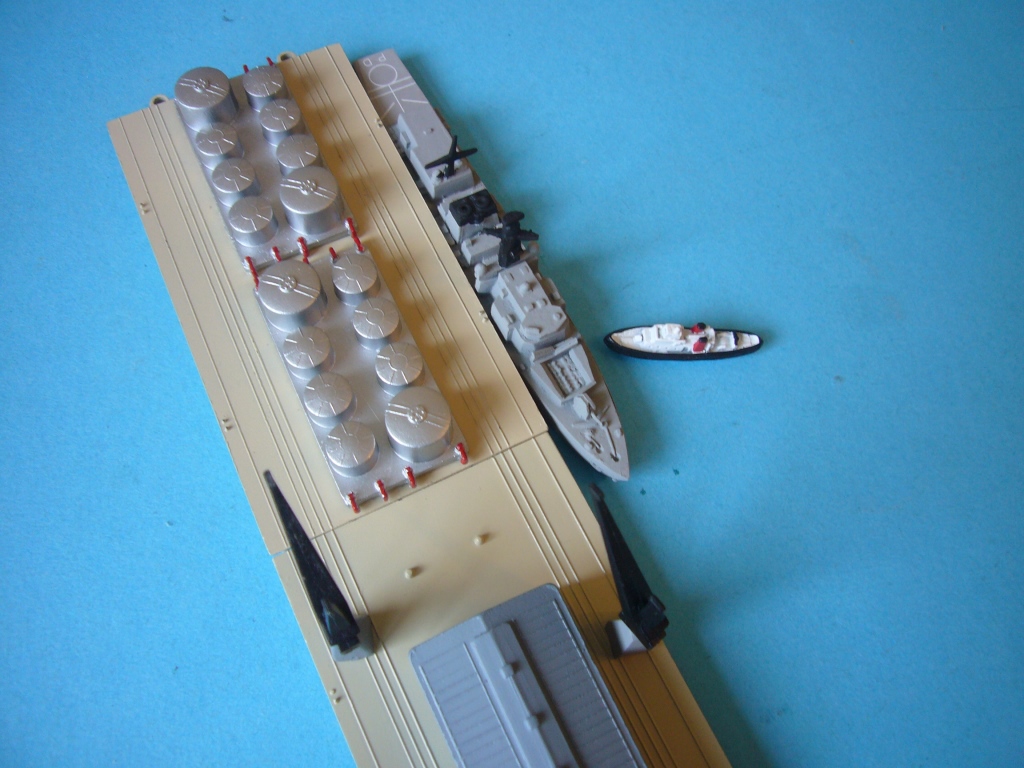 I do not have a CNC 1/1250 model of a Type 23 but of course they are different as they are different sizes so no point in comparing them anyway! and this post is about the Triangs.
I have an Albatros one (suitably repainted by Slavi) but not going to compare that either as it is also 1 1250 scale.