Here are a few images of a 1/1200 model of the BI Company's SS Mantola that I finished today.
This is a one-off model, not one I have made with the intention of casting from it - it's too detailed for that. I made this for my wife, Anna, whose great grandparents were on board when the ship was torpedoed on 2 Feb 1917. They were en route to India where they were going as Missionaries. Mantola didn't sink at once but foundered later whilst under tow.
Anna's great grand parents continued their journey on another vessel.
I am indebted to Kelvin Holmes for his invaluable assistance in tracing details of the Mantola, without which I couldn't have made the model. Any misinterpretations, mistakes or inaccuracies are entirely down to me!
These shots show the finished model - some 'work in progress' shots will be posted on the 1250 FB page in due course.
For those who don't know me - I never put a waterline on any model ship I make, it's not been omitted through oversight.
March 2020 -
Cast components -
[img]"https://postimg.cc/5XQ3S7VY" target="_blank">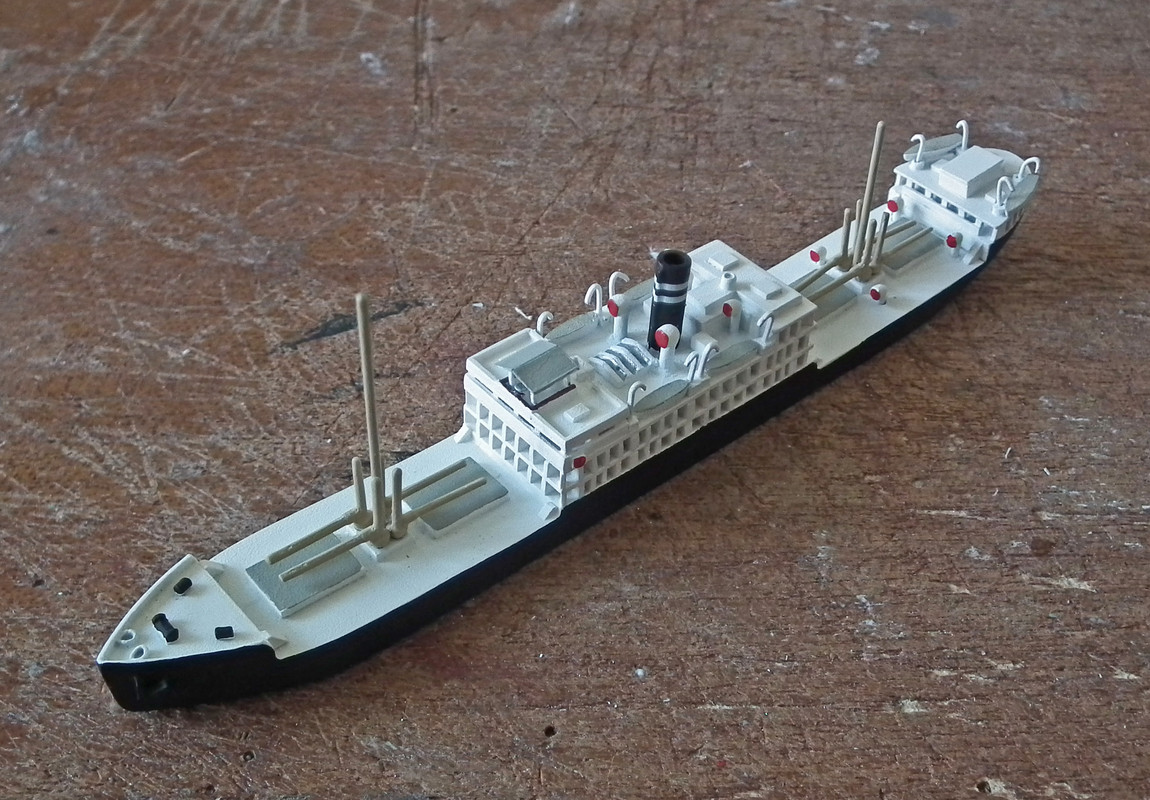 [/img]
The Mantola had a short and eventful life. She struck a mine on her first voyage from her builders in 1916 and was then sunk on her second voyage.